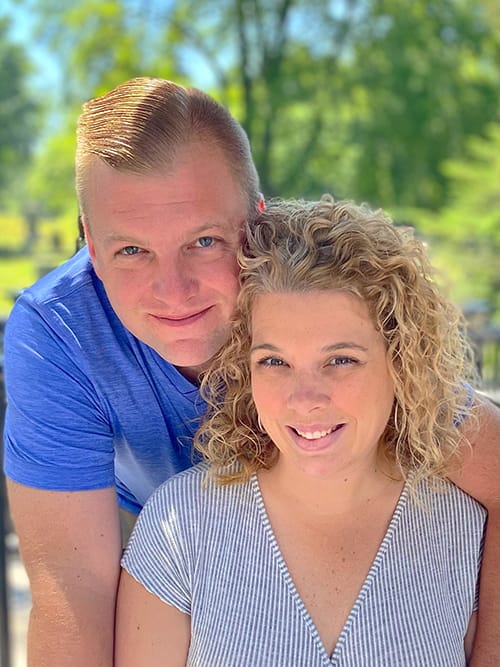 Welcome to our 'Meet the Public Adjuster' series, featuring members of the Professional Loss Adjusters team. We hope you enjoy getting to know our Adjusters. We feel lucky to have team members who are so knowledgeable about our industry and care deeply about the well-being of our clients.
You started as an adjuster for an insurance company and then you moved on to work for a remediation organization. What made you decide to jump to the public adjusting side of the business?
Part of the reason why being a public adjuster made sense to me is that I've always had a deep belief in service and a commitment to always try to help people to the best of my ability. I noticed a growing industry-wide trend of insurance companies trying to "desk adjust" claims, meaning that office adjusters were making decisions about what their field adjusters could and could not authorize without ever having seen the properties in question. This trend often leaves the field adjuster unable to fully help the insureds recover from losses without the help of a public adjuster advocating for their interests.
What do you enjoy doing in your spare time?
Spare time?!?!?!?! What is that??? My family keeps me very busy. I am so lucky to have my beautiful wife Melinda – we have been together since we were 19!! – who is a busy Birthing Unit Nurse at South Shore Hospital. Together we have two beautiful girls, Isabelle and Charlotte. These two keep us running like crazy. Both are figure skaters, Izzy plays volleyball, Charlotte dances and has decided to add basketball to the mix!!! When we do not have school, sports, or work, we enjoy the beach, going to the family house on Lake Winnipesaukee in New Hampshire, Disney trips, and just spending time with family and friends.
I do enjoy golf, watching the Bruins, playing cribbage, enjoying a drink by the fire, movies, books, and cooking.
I also am quite handy so I am always doing some sort of project around the house.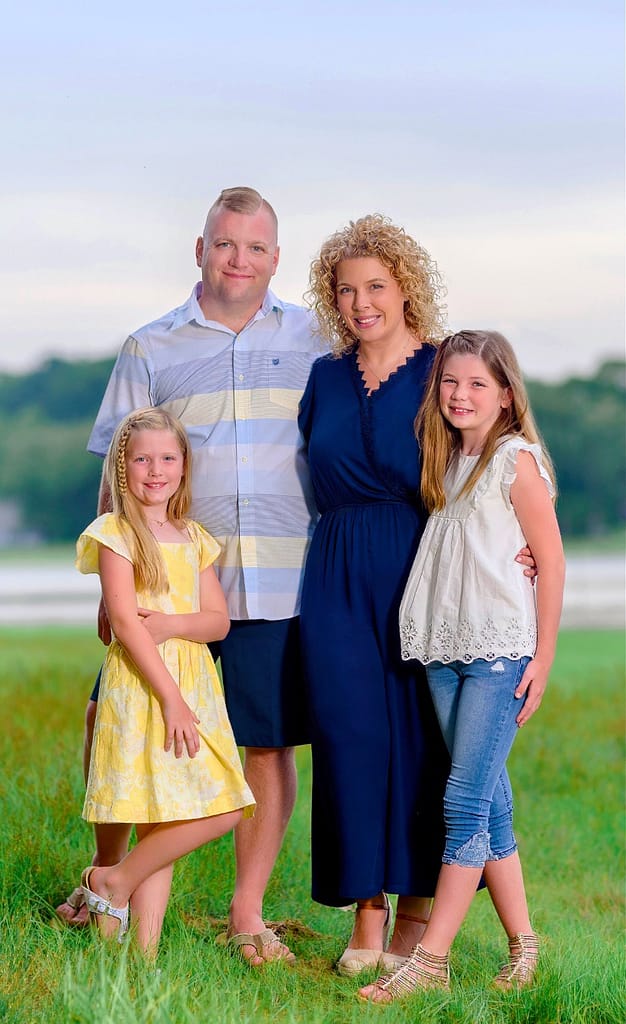 Do you feel comfortable elaborating on some of your service work?
It was instilled in me since I was young to help others who need it, whether it's donating time, money, whatever we can do to help. In high school, I did hundreds of hours of community service over and above the required amount. As I got older, graduated college, got a job, got married, and started my own family, the desire to help people grew. This is a value my wife, who works in the medical field, and I share and instill in our daughters. When we moved back to Rockland, my hometown, I joined the board of directors of a group whose mission was to create safe play spaces for kids in our town. One of the end results was that we were able to get a new $200k playground built. After that experience, I wanted to become even more involved in our town, so I ran for and was elected to the school committee for a 3-year term. After my term was up I decided to join the Recreation Board for the town. In addition, I still look for additional opportunities to give back to the community and help wherever I can.
"(Potential clients) should call me right away so that we can immediately get working on their claim. If they don't call me as soon as they notice a problem, then the next best thing they can do is to document everything that they can, and don't throw any damaged property out. There's no substitution for documentation and good evidence."

— Mike Garofalo, SPPA, AIC
What would you say your strengths are as an adjuster?
I understand the construction aspects of a building. I am a Haag Certified Roof Inspector and I am also certified in Water Remediation and Mitigation. I'm very adept at reading and understanding policies. I truly love the claims process – I thoroughly enjoy working on claims! I'm constantly learning new things; I really love that aspect of the job. I'm a tech geek, so I stay up to date on all the latest technology used in our field to assess building damage, estimate and process claims.
Also, I'm a rare breed of adjuster in that I've worked in this industry on all three sides of the claim: as an insurance company adjuster, as a project manager and business development manager for a mitigation firm, and now as a public adjuster. I think this unique perspective really helps my clients.
What was your most memorable claim as a public adjuster?
Three stand out in my mind specifically. The first was an ice dam claim from the winter of 2015. Unfortunately, we did not get involved until 20 months after the loss occurred, which really put us under an extreme disadvantage as the state statute of limitations would run out at the 24-month mark. That means the claim has to be done within two years. To make things more complicated, this house was almost 200 years old, which meant there were significant code, insulation, and electrical updates required to make the property whole.
Because we were called in so late, we first needed to negotiate an extension on the claim's statute of limitations, so the insured would have adequate time to complete the necessary work. This was not an easy process, but we prevailed. We then got a local, independent company adjuster assigned to the claim which had been previously handled by an out-of-state adjuster brought in by the insurance company to help adjust the vast number of ice dam claims that year. We worked with both the insurance company's local adjuster and their building expert, as well as the client's contractor to hammer out a reasonable cost to repair the property. The family had to move out for the 8 months it took to complete the work.
We were able to extend the deadline for the client and increase the dollar amount offered from $6,000 to $265,000. The insured recovered all the monies they were entitled to on their policy, including the code upgrades, and were able to make the necessary repairs so they could return to the quiet enjoyment of their home.
The second claim that is memorable to me was a water claim which was denied by the insurance company. There was extensive flooding to the client's indoor basketball court, gym, theater room, hallway, and pool table room. The insurance company's denial was based on the assessment of an outside engineering expert hired to find the source of the water break. Being unable to find the source, the engineer assumed that the water came from the ground. Since groundwater is excluded under this and virtually every other homeowners' policy, the insurance company denied the claim.
However, two things stood out for us: the insured said the water was warm, not cold, and the ground was dry, so there was really no indication of the source of any groundwater.
We asked for a new engineer to be assigned by the insurance company's adjuster. He agreed. While waiting for the engineer to arrive for the appointment, I used my water mitigation background to follow the water stain patterns, eventually tracing the cause back to an overflowing condensate pump. When the engineer arrived, I showed him the problem and he agreed that was the source of the flooding. The denial was reversed, and the client received $180,000.
The third is a claim in New Hampshire that came in March of 2020. The insureds owned a vacation home near a ski mountain. They were at the vacation property in early February and left to return to their primary residence. When they received their electric bill for the vacation home, it was astronomically high, which made no sense given that the house was unoccupied. Alarmed that something was wrong, they made the trip up, only to discover total devastation. A hot water supply line under the sink had failed and had been spraying hot water for weeks which, combined with the electric heat being on, caused moisture and steam to entirely fill the home, creating sauna-like conditions. The entire home sustained water and mold damage.
The insured met with the adjuster for the carrier on-site, and what happens next is unbelievable and speaks to why Public Adjusters are needed: he told the insureds that the entire claim was going to be capped at the $10,000 mold limit!!!! The insureds were clearly distraught and wisely reached out to us.
After many discussions and inspections, we were able to prove to the desk examiner, who kept insisting on applying the $10,000 limit, that the entire home sustained damage from the water, and that the mold was a direct result of the water and environmental conditions.
Part of these deliberations also included me having to disprove the carrier's hired expert, who said there was no water damage on the second floor of the home. Guess it was a good thing I took a picture of myself, the expert, and the adjuster pointing to a water stain on the ceiling on the second floor!!!!! There is NO substitute for documentation and good evidence!
The entire claim from the start was not going well for the insureds until we became involved. As of this time the claim has been settled (other than outstanding Additional Living Expense that is ongoing) and the insured has been paid: $141,000 on the Dwelling, $12,000 in Code Coverage (with the potential for another $3,000), $106,400 (policy limit) on Personal Property, and $10,000 (policy limit) for Mold Coverage. In total, not counting the Additional Living Expenses (ALE), we have taken this claim from $10,000 to $269,400!!!
Mike, you have the coveted SPPA (Senior Professional Public Adjuster) designation. What do you want people to know about this?
I have a life-long love of learning and am always looking for ways to improve. The SPPA is the only designation offered to Public Adjusters. It's a commitment I've made to my career and my clients, to take what I've learned and give them the best service I can.
I also decided to obtain my Associates in Claims (AIC) recently as well. This designation is important because a lot of the insurance carriers require their adjusters to obtain it to get promotions and raises, which means there are a good amount of carrier adjusters who have this designation. I feel having it as well allows me to level the playing field.
Both the designations required many tests and hours of class/study work, but I am glad that I did it. There are not too many Public Adjusters who have the SPPA or AIC, let alone both, so I am proud to be in the minority. Now when insureds contract with me to handle their losses, they can take comfort in knowing that I have the knowledge, experience, and designations to properly fight for them in their claims.
My thirst for knowledge is currently taking me towards obtaining my Associate in Insurance (AINS) and possibly my Associate in Claims-Management (AIC-M) designations.
What do you wish potential clients would do when they notice an issue?
They should call me right away so that we can immediately get working on their claim. If they don't call me as soon as they notice a problem, then the next best thing they can do is to document everything that they can and don't throw any damaged property out. There's no substitution for documentation and good evidence.