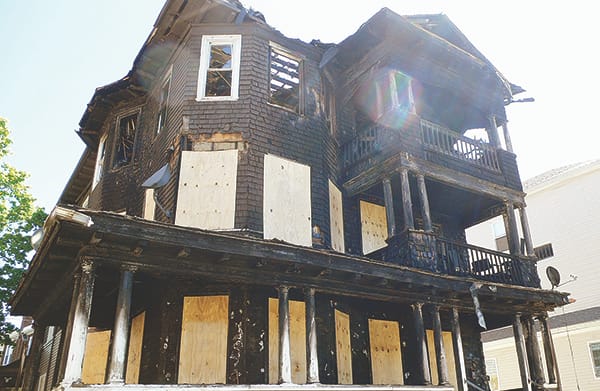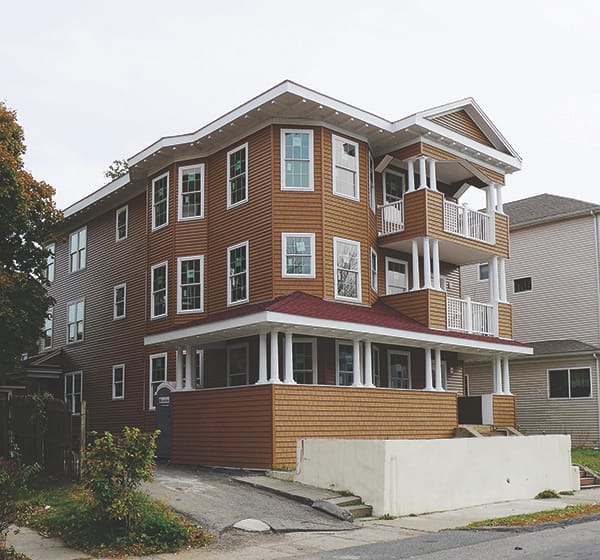 This three-family home in Worcester, Massachusetts, was badly damaged by fire. Although this type of property is common for the area, the Worcester Historical Commission has designated properties such as this an "historical property." This designation required that the exterior of the building remain accurate after renovations were completed.
In this particular loss, the original exterior of the building featured columns and ornamental cornice trim. The siding was comprised of cedar shakes. These historical features are expensive and difficult to replicate.
The higher reconstruction costs were reflected in this building claim, which ultimately settled for more than $500,000. This enabled the general contractor to replicate the exterior in a manner that was acceptable to the Historical Commission.
Modern materials were used in the repairs, which included fiberglass columns, synthetic slates on the roof and vinyl siding that looks like cedar shakes. Not only do these products look authentic, they are far more durable and require less maintenance than the building's original materials.