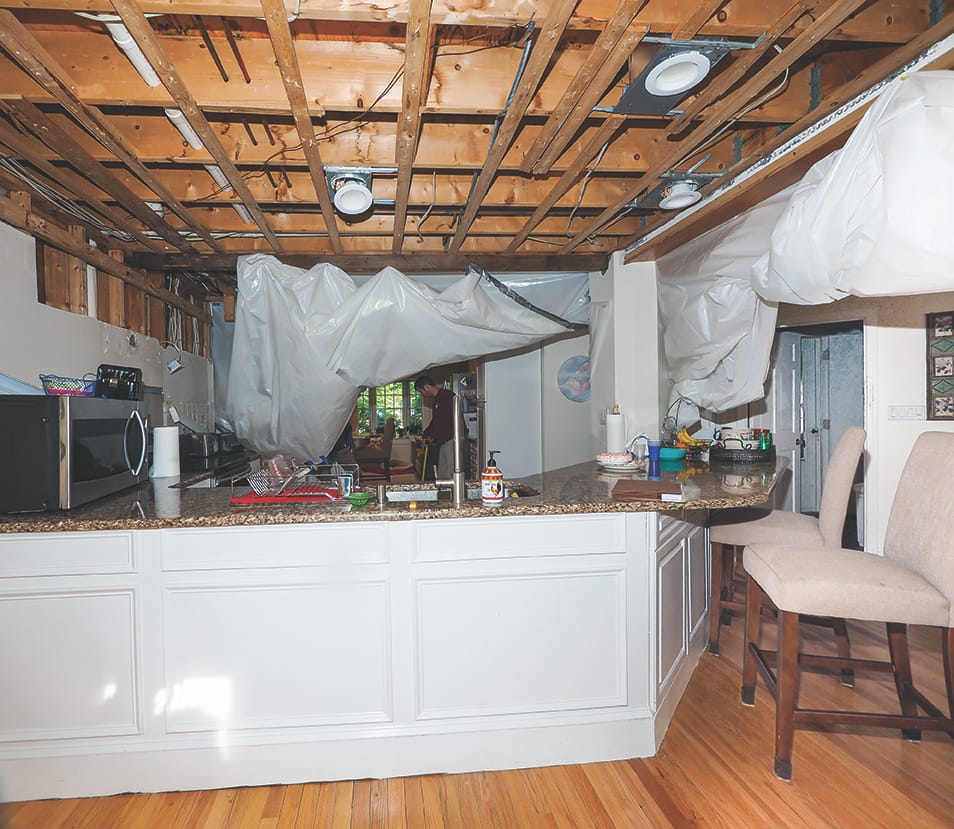 The owners of this home in Newton Center, Massachusetts suffered extensive water damage due to an ice dam. The insurance company offered the homeowners a ridiculously low settlement for the damage. The homeowners knew there was no way the insurance company's offer would cover the extent of the damage. So, they decided to hire their own public adjuster to perform a more thorough examination, and that's when PLA's Len Theran was called in.
There is a complex interaction between a home's heat loss, the amount of snow cover and outdoor temperatures that lead to the formation of an ice dam. Over time the dam grows, fed by the melting snow above it. Water backs up behind the ice dam, finding cracks and openings in the roofing material and, ultimately, flowing into the attic space. From the attic, water flows into exterior walls, through the ceiling and elsewhere throughout the house. It is often difficult to pinpoint the origin, making the diagnosis difficult.
PLA meticulously inspected all of the rooms, walls, ceilings and attic spaces in the home, ultimately finding damage in 12 rooms. Photos were taken, FLIR moisture readings were performed and the total extent of the damage to the home and its contents was documented at more than six figures.