As soon as everyone is safe and you've secured your property from further damage, call your insurance company. Then call us.
It's crucial that you call us as soon as you suffer a property loss. Why? For starters, each state has a statute of limitations on claims—this can vary, between 20, 18, 12 months, or less—limiting the time for a claim to be filed. This includes any claim disputes, and compensation for depreciation, which can be a substantial sum.
Here's an example: 20 months after suffering substantial ice dam damage on his nearly 200-year-old home, a frustrated homeowner contacted us. He had been trying to resolve the claim on his own because he didn't yet know about the advantages of hiring a licensed public adjuster Then someone referred him to us.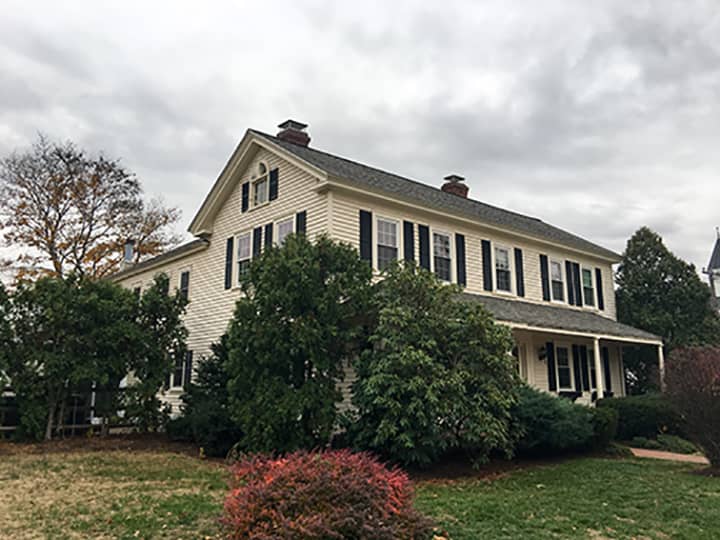 There was damage throughout the house, impacting multiple rooms and the roof. The owners had to move to a temporary location while the majority of their home was gutted. To make things more complicated, due to the age of the property there were significant code, insulation, and electrical updates required to make the property whole.
The first thing we did was get an extension on the claim's statute of limitations, given that it would soon run out, well before the damage to the property could be repaired. It was a tough battle. Insurance companies very rarely grant extensions; we used our thorough knowledge of how insurance policies are written to win the extension in the end.
We then got a local, independent adjuster assigned to the claim which up to then had been handled by an out-of-state Catastrophe ("Cat") adjuster brought in by the insurance company to help adjust the vast number of ice dam claims in 2015, the year the loss occurred. We worked with both the insurance company's local adjuster and their building expert, as well as the client's contractor to hammer out a reasonable cost to repair the property.
The insureds had to live elsewhere for seven months, while the repairs and code upgrades were completed. The insured recovered all the monies they were entitled to on their policy and were able to make the necessary repairs so they could return to the quiet enjoyment of their home.
During that time, we were able to work with their insurance company to increase the dollar amount offered from $6,000 to $265,000. While that is an extraordinary amount over and above the original offer, this must be viewed in its proper context: the original offer was made by a "Cat" adjuster who did not have the time or tools to properly assess the damage to the property. "Cat" adjusters from all over the country fly to an area that has been hard hit by a natural disaster such as tornados, hurricanes, and in the case of the winter of 2015 in the Northeast, extraordinary snowfall. They are given ninety claims on their first day and told to "write what they see." Much of the damage that drove up the settlement amount in this loss was not visible until demolition started on the property. By that time, the original insurance company "Cat" adjuster had moved on to another claim at another location.
Our insureds were extraordinarily lucky, more so than most people who contact us so late after a claim occurs. In most of these cases, the biggest problem we tackle is finding evidence to support the claim. Sometimes the evidence has been destroyed or thrown away. Often no one thinks to take photos or otherwise document the loss. As a matter of course, we always do everything possible to thoroughly document a loss for our insureds.
When you have a claim, call us first. We can advise you how best to proceed to solve your personal situation.