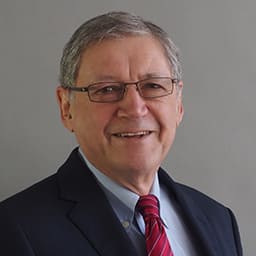 Len Theran, President of Professional Loss Adjusters, Inc.
What brought you into the business?
I worked with my dad after college for 5 years as a Public Adjuster. I then left to work in high tech for twenty years. I then worked with another public adjusting firm for five years because I wasn't comfortable adjusting claims until I had more experience. I started Professional Loss Adjusters 25 years ago.
Len, you're a "second generation" adjuster, since your dad was also a public adjuster. How much has the industry changed since you started?
My father was a Public Adjuster for over 45 years before he retired. In the "old days", you could adjust a claim over a cup of coffee with the insurance company's adjuster. Now the insurance company's adjuster has very little authority and decisions are made at the home office. It takes much more time and effort to adjust a claim than it ever did and it is getting more difficult every day.
You have an engineering degree from MIT and an MBA from Stanford. How has your unique background helped your clients?
The engineering background provides a methodology and a preciseness that others may not enjoy. The business background has allowed me to focus and maximize Business Interruption and Extra Expense claims. Most folks don't know how to use Extra Expense. But Extra Expense can provide an enormous benefit to a commercial client.
I think that we have the best adjusters of any company in the industry. We employ the latest and best technology and are continually striving to get better."
You started Professional Loss Adjusters over 20 years ago. What was your vision for the company? Has it changed over the years? I wanted to create best adjusting firm in the country. Will we ever get there? Probably not, but I do think we have the best firm in New England. Always striving to get better.
What makes PLA stand out from other firms? It is very hard to find excellent adjusters. I think that we have the best adjusters of any company in the industry. We employ the latest and best technology and are continually striving to get better.
Are there any interesting tidbits people would be surprised to know about you?
My hobby is photography. Some, like my wife, would call it an obsession. Although she does like the results. There are not many adjusters who have $5K of camera equipment in their car.
I used to fly a lot. It is very cool to fly to Nantucket for lunch. No time to do it now, unfortunately.
My wife and I love to travel. I have been around the work a few times and to Europe countless times. It is fascinating to see how others live and to experience different cultures.
God was good to me. Enough talent to play trumpet in about every medium you can mention – Orchestra, Concert & Marching Band, Jazz Band. But not enough talent to stand out. So I am back to the day job.
Is there any one thing you think people should know about public adjusters, that they may not know?
I don't think people realize how important we are to people. I like to think that we save a company from bankruptcy about twice a year. And we provide a comfort factor to all of our clients because we know the ropes. Not to mention the wild multiples (over 50 times insurance company's offers) we are able to get because we know how to read a policy, know the relevant laws, and how to present a claim. It is very rewarding. The other thing people may not realize is that we work very very hard on behalf of our clients.