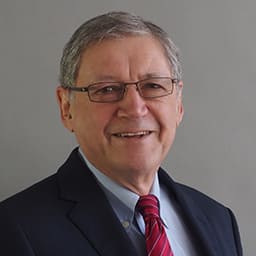 Leonard Theran, SPPA
Len earned a Bachelor of Science degree in Mechanical Engineering from the Massachusetts Institute of Technology and a MBA from Stanford University. He has more than 35 years adjusting experience and also earned the Senior Professional Public Adjuster (SPPA) designation.
Because of his involvement in the management of several high-tech companies, Len is uniquely suited to serve as PLA's Business Interruption/Extra Expense expert on commercial losses. He's saved several companies from bankruptcy and routinely helps our clients take advantage of important features of their insurance policies which are frequently missed by less qualified and experienced adjusters.
Len is past-President of the Massachusetts Association of Public Insurance Adjusters (MAPIA) and also served on the Board of Directors of the National Association of Public Insurance Adjusters (NAPIA). He has also qualified as an Expert Witness and regularly appears as a featured speaker for such organizations as the Risk and Insurance Management Society, the Institute of Real Estate Management and Lorman Education Services.
Len is licensed in Massachusetts, New Hampshire, Connecticut, Maine, Rhode Island, Vermont, New Jersey, West Virginia, Virginia, North Carolina, South Carolina, Florida, Mississippi, Georgia, Oklahoma, Texas, and the U.S. Virgin Islands.